Foals For Sale
A stunning collection of youngstock & foals for sale home bred at High Offley Stud. Foals for sale UK and young stock for sale from Europe for the best youngstock for sale.
Coloured Foals For Sale
High Offley Stud is the home of the talented showjumping coloured stallion Fernando, sired by the great Kannan, as well as being home to a talented coloured sport horse sire, we also breed from proven competition mares with excellent pedigree`s. Many of our mares have an international record and pedigree producing outstanding foals for sale to produce the next generation of competition horses.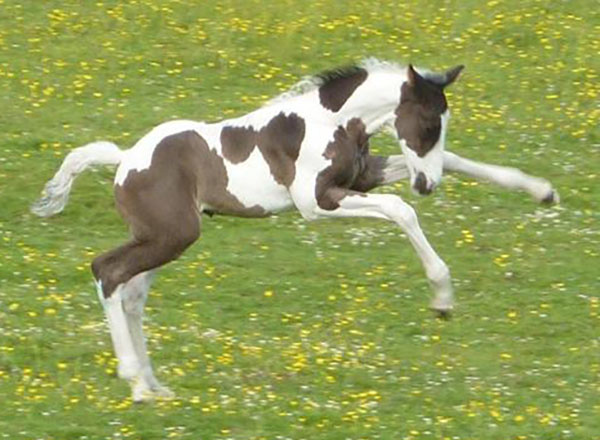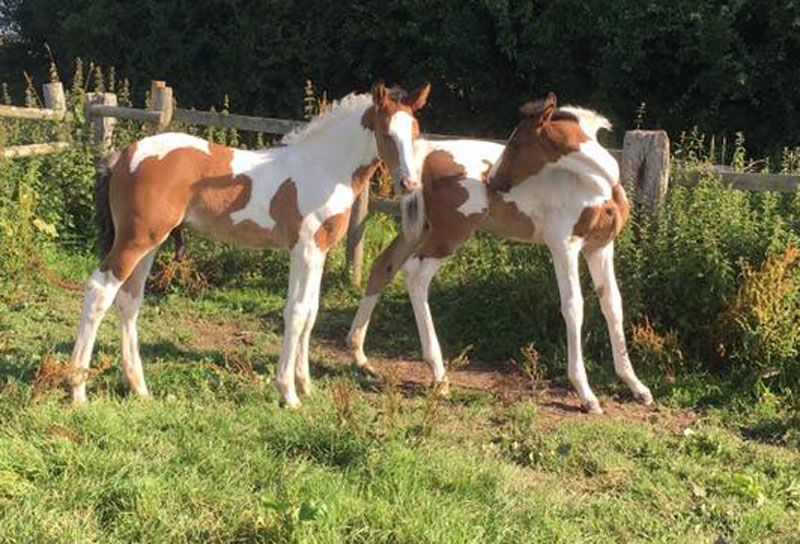 Pictured above is High Offley Endeavour colt foal sired by High Offley Fernando out of a mare sired by the Olympic showjumping stallion Animo, who has been so influential in the world of showjumping breeding. High Offley Harkonen filly foal again sired by Fernando, while the mother is by Sunnora Son, out of Niagra B both of whom where international grade a competition horses.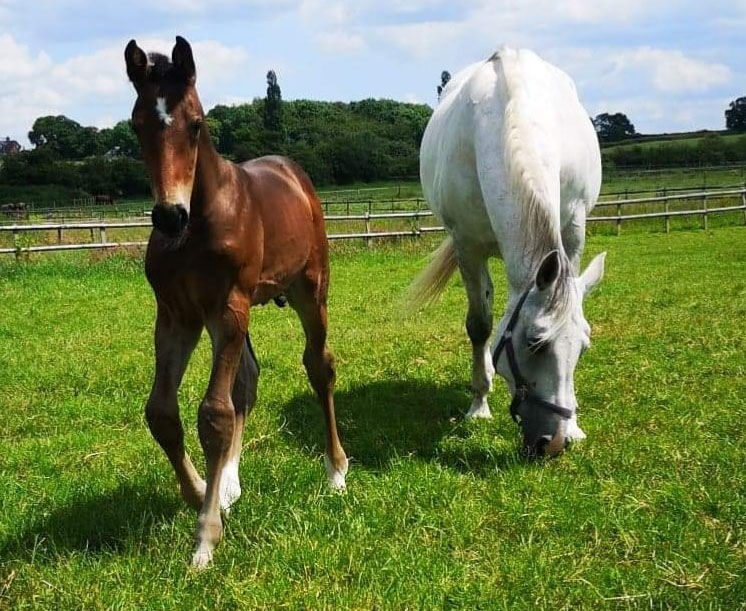 High Offley Legend is a son by the exciting young stallion Ashdale Legend who is being competed internationally by British rider Jay Buxton, the motherline of this exciting colt foal combines top bloodlines including Olympic stallion Carthago Z and Sultan (sire of Its Otto)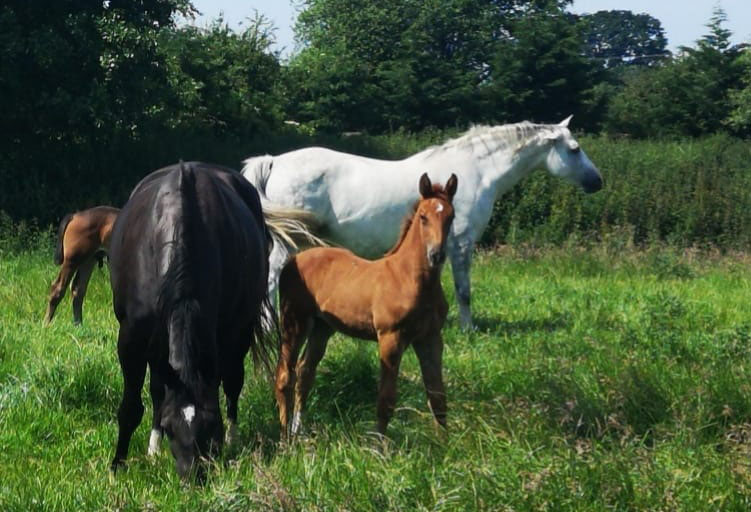 High Offley Stud have a long history of breeding foals of the highest calibre who can grow up to become sport horse stars of the future in showjumping, dressage and eventing.
Home Bred Foals For Sale - Arturo`s Catch
Arturo`s Catch was bred at High Offley Stud and includes some of the finest showjumping bloodlines in europe including names such as Athlet Z, Lord, Ramiro Z, Alme and many others. . Arturo's Catch is a fantastic looking horse with a lovely kind kind temperament. Arturo's Catch is an exciting young horse for the future with a flawless loose jumping technique he's one to watch for the future. Arturo`s Catch Has been sold and is pursuing a carear in the showjumping ring we wish him and his new owner look for the future.
First foals are born by Crocodile Dundy Z.
Crocodile Dundy is our exciting young Stallion By CarthagoZ out of a Ramiro Z Mare, fabulous breeding. The foals are stunning and have lots of presence and quality. La Bohemme having a stunning grey filly and International mare Catch as Catch Can having a lovely chestnut filly.
High Offley Stud breeding season has begun with our first 5 foals of the year arriving with foals Sunnydoo, Arturo`s Magnum, Brindley and Sunnora`s Missizipi. High Offley Stud look forward to seeing these foals mature into sport horses for the future
Arturo 8`s First Foals
Spring has arrived and with it we have the arrival of the first foals of the year.
Arturo 8`s first foals in the UK are everything that we had hoped they would be, showing plenty of quality and presence.
The first to be born was a filly foal by ARTURO out of LA BOHEME, a superbly bred showjumping mare who as a 6 year old was sold for a six figure sum.LA BOHEME is by SULTAN who was the sire of ITS OTTO who was ridden to great success by Geoff Billington. LA BOHEME is the most attractive mare and passes on her looks and movement to her foals. This is the 3rd foal we have bred from her and it is stunning.
We have a filly foal(named WODKA) by ARTURO out of our own prize winning mare FLEETWAY II. FLEETWAY is a grade A showjumping mare who when ridden by Geoff Glazzard won the Newcomer finals and went on to quickly establish herself as one of the top showjumping mares in the UK.This is our third foal out of FLEETWAY, who in 2000 won the accolade of top sportrhorse broodmare in the UK.
Our first colt of the year also by ARTURO 8 and out of our own Daewoo winning mare CATCH AS CATCH CAN looks to have bravery of his mother and the good looks of his sire. CATCH AS CATCH CAN was a prolific winner during her showjumping career culminating in representing Great Britain in Nations Cups when ridden by Sharron Wild (now Quigley). This foal is an exciting prospect. Other Arturo foals have been born at other yards and all new arrivals have been receiving rave reviews by the happy owners including a filly bred by Geoff Glazzard out of the mother of Gentle Breeze.
As well as the Arturo 8 foals other foals born at High Offley stud have been of a high quality.
A filly foal by IT`S THE BUSINESS out of poissibly our best mare JADORIJKE is full of quality and presence. JADORIJKE is a superb mare of the finest breeding lines (Voltaire x LiberoH), who has exceptional jumping ability, clearing 1.70m with ease when competing internationally in Europe last year. With this breeding this has to be a showjumper.
Another IT`S THE BUSINESS foal has been born to our own showjumping mare MOSAIC. A chestnut filly with the `Teddy` (stable name of it`s the business)white blaze and socks. MOSAIC is a superbly proportioned mare with lots of scope, who`s career was cut short by an eye injury. She is a super brood mare who last year bred a foal by the top showjumper ARKO II.
We will update as more arrive. For foals and youngstock for sale see the for sale section.
There are thousands of warmblood foals bred each year, for the next generation of performance horses, showjumpers, dressage horses and eventers. Stableexpress has lots of foals for sale in our equestrian classifieds, as well as stud farms listed in the equestrian directory.
If you have a mare and would like to breed a warmblood foal for the future you can use the stable express stallion database and find warmblood stallions competing in many different equestrian sports.