Show Jumping Stallions
High Offley Stud have over 20 years experience offering stallions at stud for showjumping breeders, stallions who have been based at High Offley Stud include, It`s The Business, Arturo 8, Frou Frou D`anchin, Fernando (coloured showjumping stallion), Sunnora Son and many others.
Fernando - Coloured Show Jumping Stallion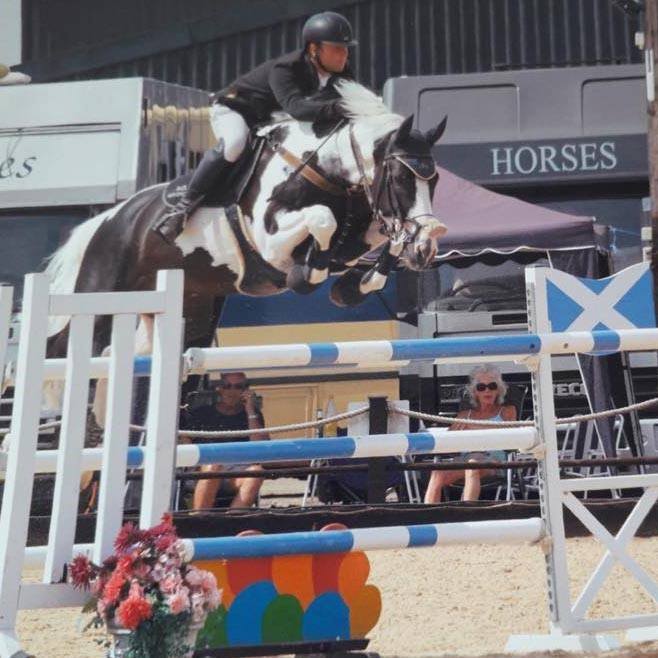 High Offley Fernando is a coloured jumping stallion with excellent show jumping pedigree, his sire Kannan led the worlds breeding rankings for years in the top 10 jumping sires, with progeny winning at the highest level, including Olympic gold medals. High Offley Fernando has a very high percentage in breeding coloured horses, including foals from plain coloured mare. He himself is a successful showjumping jumping in 1.40m competitions
Sunnora Son - British Showjumping Stallion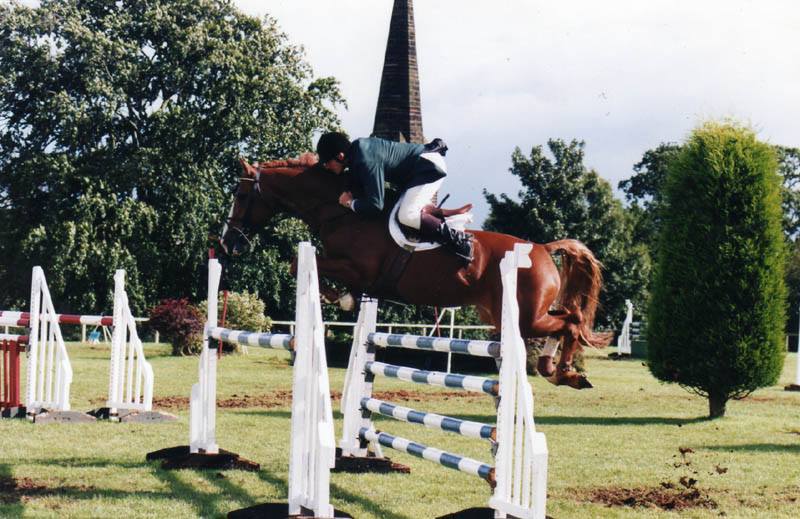 Sunnora Son carries the combination of the finest Dutch warmblood bloodlines (Jasper, Le Mexico, Its The Business) with that of a traditional Irish showjumping horse, Sunnora who competed in grand prix classes with Geoff Glazzard and Steven Hadley. As a show jumping stallion, Sunnora Son was an international Grade A and a real big heart making him a winner. As a sire Sunnora Son produced horses for a variety of different equestrian sports including showjumping, his best known son is Temple Ryefield who was one of the leading horses on the UK county jumping circuit with Paul Barker.
Arturo 8 - Holstein Showjumping Stallion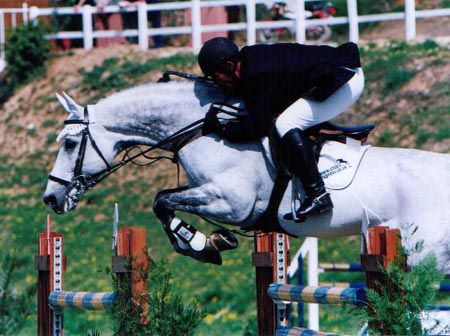 Imported from Germany, Arturo 8 was a top jumping sire and was used by European horse breeders to produce many outstanding sport horses. As a sire Arturo 8 gives British showjumping breeders access to top European bloodlines including Athlet Z, Lord & Ramiro Z. The motherline of Arturo 8 produced two other outstanding sires Sandstone Conway in the USA and the well known Clearway. Arturo 8 himself is a jumping horse with exceptional scope, with numerous grand prix wins and places to his record.